Become an exhibitor at ITM INDUSTRY EUROPE!
ITM INDUSTRY EUROPE is the largest and most significant industrial event in this part of Europe.
The previous edition in numbers: 1000 exhibitors from 26 countries , 26,500 m2 of exbition space, 18,573 professional visitors.
The strengths of ITM Industry Europe:
 presence of leading brands from Poland and abroad
 new developments in the industry
 extra events: conferences, seminars, discussion panels, machine demonstrations
 innovative products awarded with the MTP Gold Medal
 special sightseeing paths following the revolution trail 4.0
 support of the key industrial organizations, associations and institutions
PROMOTIONAL OFFER ONLY UNTIL 29.11.2019!
I want to register for the fair
Registration of participation is only possible via the Exhibitor Zone
STEP 1 - log in to the Exhibitor Zone
In order to log in and use the portal, it is necessary to send an authorization to place orders on-line
Remember, the authorization is valid for all trade fairs until further notice.
If you participated in other trade fairs organized by MTP, the access code remains the same.
STEP 2 - Go into My SERVICES, then SHOP and select the registration fee and area.

STEP 3 - Send cart
I am already registered as an exhibitor - what next?
KEY DOCUMENTS:
MTP GOLD MEDAL COMPETITION
The Gold Medal is not only an award, it is a recommendation of experts for the presented products and a promotion strategy, which starts at events organised by the MTP Group.
What matters in the competition is innovation, ingenuity and modernity. Products and services that stand out on the market thanks to their quality, technology and usability values may be entered into the competition.
A YES-YES TO INNOVATION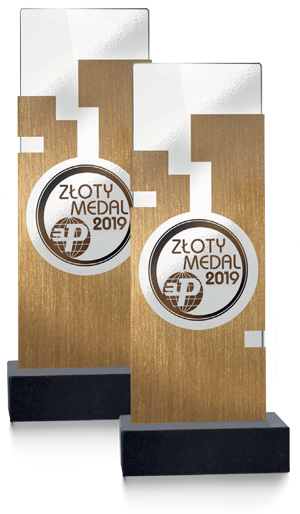 NEW PRODUCTS AT THE FAIR
One of the additional possibilities offered to the Exhibitors during the fair is the presentation of the latest products, technologies and services. It is an excellent form to promote and showcase the latest developments on the market and trade fair premieres.
New products drive technological progress in each industry, which is why they significantly enrich the trade fair offer. Products presented to professional audience will certainly be appreciated. Premiers are promoted by specially marked stands, which guarantee high recognition among visitors, as well as by information about new products contained in trade fair guides, press materials and on trade fair websites.
MTP reserves the right to edit and shorten texts exceeding the permitted number of characters.
Please submit each new product in a separate form.
A maximum of 5 products can be submitted.
REGISTRATION OF NEW PRODUCTS PRESENTED AT FAIRS
The form is open until: 31.05.2019 19:00
Deadline for sending applications is: 31.05.2019
ACANTHUS AUREUS COMPETITION
The ACANTHUS AUREUS statuette is an award granted to exhibitors who were able to best illustrate their vision of the stand in combination with the company's marketing strategy.