Industry of the digital age - this is the motto of the ITM INDUSTRY EUROPE fair. Create a unique edition of the event with us!
 BECOME AN EXHIBITOR AT ITM INDUSTRY EUROPE!
Present your offer on the arena of global industry trends.
TAKE PART IN THE MOST IMPORTANT MEETING OF INDUSTRY 4.0 PASSIONATES!
ITM INDUSTRY EUROPE IS:
INNOVATIONS supporting the development of companies,
TECHNOLOGIES that are the future of the industry,
MACHINES that improve production.
ITM INDUSTRY EUROPE is the largest and most significant industrial event in this part of Europe.
We invite you to present the offer in an international group of Exhibitors and Visitors.
Be where your customers are!
Join the group of innovation sector leaders!
The strengths of ITM Industry Europe:
• presence of leading brands from Poland and abroad
• new developments in the industry
• extra events: conferences, seminars, discussion panels, machine demonstrations
• innovative products awarded with the MTP Gold Medal
• special sightseeing paths following the revolution trail 4.0
• support of the key industrial organizations, associations and institutions


INDUSTRY SCOPE OF ITM INDUSTRY EUROPE
MACHINE TOOLS FOR METAL

TOOLS

INDUSTRIAL AUTOMATION

ROBOTICS

METALLURGY

FOUNDRY

WELDING AND CUTTING

SURFACE TREATMENT

ADDITIVE TECHNOLOGIES

SOFTWARE

INDUSTRIAL METROLOGY
SEE HOW WAS THE LAST EDITION
CALL US!
e-mail.
hanna.pieczynska
e-mail.
malgorzata.naworska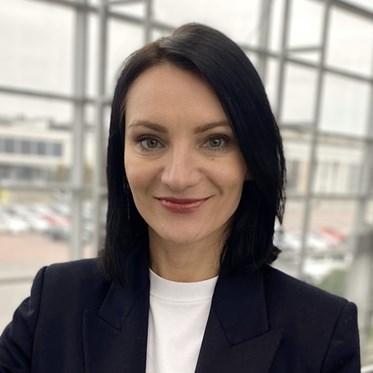 e-mail.
emilia.klupczynska