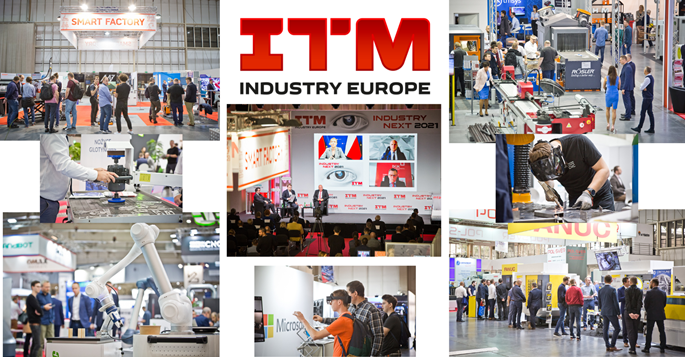 PARTICIPATE IN THE MOST IMPORTANT MEETING OF INDUSTRY 4.0 PASSIONATES!
During the ITM INDUSTRY EUROPE, you will see the operation of machinery of leaders in the sector of innovation and learn how to grow your business in the "smart" spirit!  
THE FAIR WILL FEATURE THE EXHIBITION OF:
⊗ new products
⊗ free training
⊗ conferences and spectacular presentations 
Exhibitors will present novelties in the following industries: machines and tools, surface treatment, metallurgy, foundry, metal industry, welding, scientific achievements of research institutes. The Modernlog Logistics, Storage and Transport Trade Fair, the Subcontracting – Industrial Subcontracting Exhibition and Subcontracting ITM Meetings are held simultaneously.
ITM INDUSTRY EUROPE IS A REAL ARENA OF GLOBAL TRENDS IN THE INDUSTRY!
If You operate in the following industry sector:
⊗ Machinery
⊗ Automotive
⊗ Farming
⊗ Food
⊗ Energy
⊗ Production
⊗ Metal
⊗ Medical
You cannot miss ITM INDUSTRY EUROPE − the biggest industrial fair in this part of Europe!
Any questions? Contact us!
ITM INDUSTRY EUROPE, with its comprehensive offer, will be available from 30 May to 2 June 2023 at the Poznań International Fair. Simultaneously, the Fair will host Modernlog Logistics, Warehousing and Transportation Fair, Subcontracting and Focast Foundry Forum.